P.E.I. Government Grants
Efficiency P.E.I. offers rebates for the installation of ENERGY STAR® certified heating equipment including heat pumps - and Oil Heat Pro's is a an Efficiency P.E.I. qualified installer! Click the link below to find out how you can save!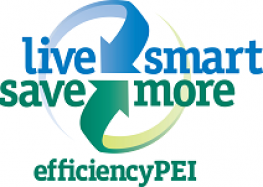 Oil Heat Pros answers the question: Why is a Tigerloop® so important?
The Tigerloop® eliminates common oil heating problems by automatically and continuously removing air from the oil, creating the best possible operating conditions for the heating installation.
Tigerloop® advantages:
• Eliminates the risk of leakage in the return line.
• Reduces the flow of fuel, preserves quality of oil.
• Less dirt/sludge transported in the system.
• Better combustion, reduces oil consumption.
• Solves the problem of nozzle dripping causing soot build up.
• Provides the best possible operating conditions for pump.
• Satisfied customers / reduces call backs.
• Easier installation
Talk to Dave at Oil Heat Pros about a Tigerloop® today!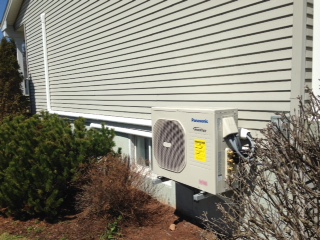 Oil Heat Pros carries and installs heat pumps - a quieter and more efficient way to heat and cool your home, a great way to enjoy air conditioning and supplement your existing home heating system, and they give you the flexibility to heat and cool various zones in your home as required! No more struggling with removing window air conditioners every spring and fall! Heat pumps are a great choice for retrofit add-ons to houses with "non-ducted" heating systems, for room additions where extending or installing distribution ductwork is not feasible, and very efficient new homes that require only a small space conditioning system! Ask Dave Cantelo about our great prices on heat pumps and get yours installed in time for the hot weather!
Please note: Listed prices are based on cash or cheque payments only. A convenience fee applies to credit card payments.
Could your furnace be a ticking time bomb? Click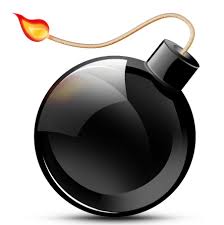 to find out why your annual cleaning is SO important!
Oil Heat Pros now carries the Granby 2-in-1 Daust oil tank.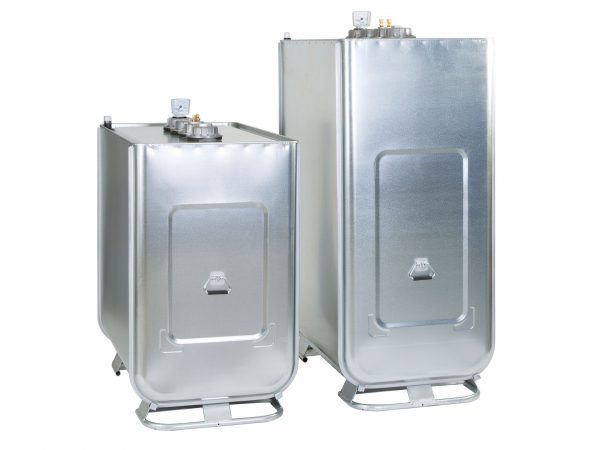 You can have a new 150 gallon Daust tank installed for just $1999.00 plus hst! (Please note, some homes are not suited for Daust oil tanks, and this price is only offered to those who qualify for installation.)
Oil Heat Pros is proud to install Kerr Heating Products, including Granby oil tanks, the Kerr Calisto Hot Water Boiler, and the Heat-Flo 40 gallon indirect water tank (pictured left to right below)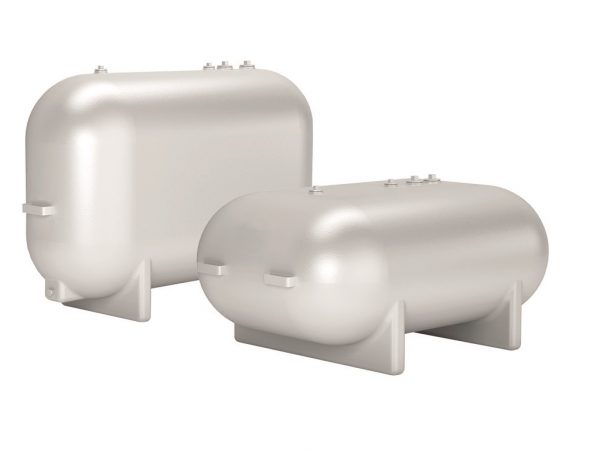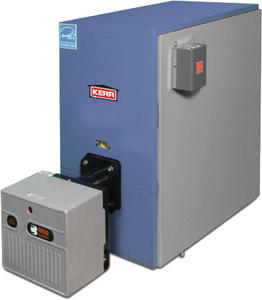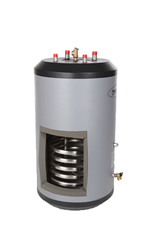 Click on the Kerr logo (below) to find out more!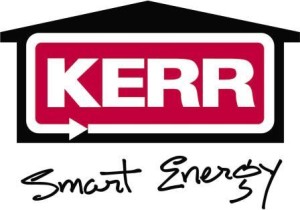 Lowest Priced Oil Tanks on P.E.I.!
How do we do it? Here's our secret: All heating companies on P.E.I. purchase their equipment from the same wholesalers. Oil Heat Pros takes pride in selling this equipment to you at lower prices. We're able to do that because we're a small business with lower overhead, and this helps us compete with the "big guys". It also allows us to offer you quality, personalized service. Oil Heat Pros is the heating company Islanders turn to for quality work and fair prices. We do everything - cleaning, service, and installation! Business...the Island way. Click HERE to see our work!
Spring into Savings!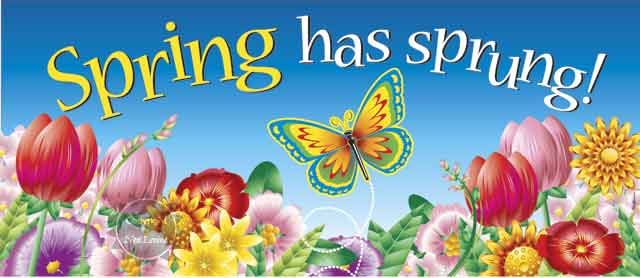 Oil Heat Pros offers the hottest prices on P.E.I.! Consumers are paying more for everything these days, but Oil Heat Pros is still the PRICE LEADER!
GRANBY INSIDE OR OUTSIDE FIBREGLASS OIL TANK only $2200.00 plus hst INSTALLED! Available in 200 gallon, 150 gallon or 125 gallon tanks. LIMITED TIME OFFER - DON'T DELAY! NOBODY BEATS OUR PRICES...NOBODY!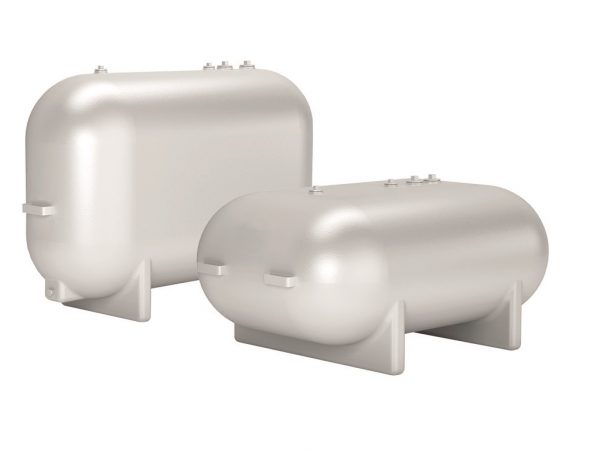 Granby - The safest, most reliable tank you can buy. A logical and responsible choice. Click on the picture to find out more about Granby oil tanks. Oil Heat Pros can install yours for only $2200.00* plus HST!
*Please note: Each tank installation includes NEW valve, whistle, gauge, tank tray, up to 25 feet of 3/8" coated copper oil line, adaption pipes, installation of new oil tank back in same location as old tank, transfer of any oil, removal of old tank if reasonably possible, and System Certification.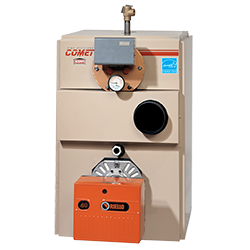 KERR COMET BOILER $4395.00 plus hst INSTALLED!
Deciding on a HIGH EFFICIENCY heating system has never been more important. Kerr Energy Systems can help minimize energy use, cut greenhouse gas emissions and save money at home. Small in size, big in performance, the Kerr Comet and Kerr Saturn ENERGY STAR® qualified boilers are ideal for either new home construction, heating system upgrades, electric conversion, or in-floor heating. Whatever your needs, Kerr has the right product for the job… even in tight quarters. The COMET incorporates our horizontal fire-tube design, ensuring greater comfort and higher efficiencies, helping you save money year after year. The Comet can be used in conjunction with an indirect water heater or an optional domestic hot water coil.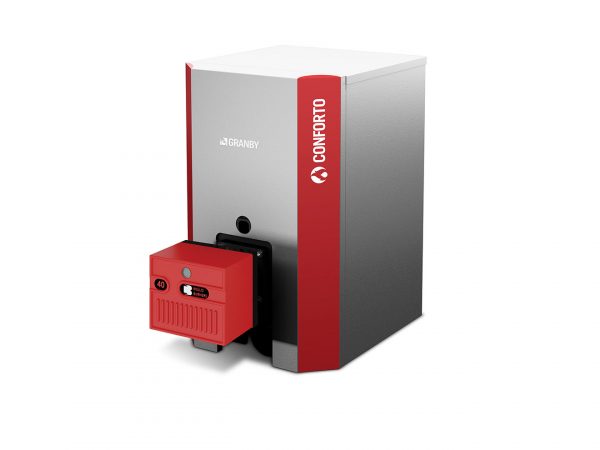 3-section KERR CALISTO cold start boiler and 40 gallon electric water heater combo $5300.00 plus hst installed!
All boiler installations include:
Ask your installer which option best suits your needs. You can also click on either boiler (above) to find out more on the Kerr website!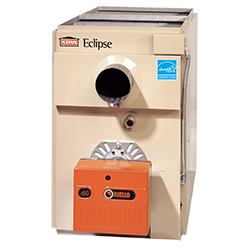 KERR ECLIPSE WARM AIR FURNACE $3150.00 plus tax INSTALLED - while supplies last! Includes:
The Kerr Furnace is the first North American oil-fired appliance that holds the Energy Star® certification at all firing rates. The Kerr was engineered with performance in mind, which will bring you quality and comfort with no compromise. Kerr is synonym to durability and ease of maintenance that you are looking for.


If you have problems with your furnace, take the heat off your wallet and call Oil Heat Pros...Island-wide!
(902) 393-9904
24-Hour Emergency Service